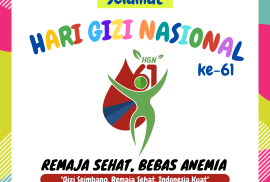 Center for Human Health and Nutrition (CH2N), Faculty of Medicine, Public Health, and Nursing Universitas Gadjah Mada wishes you 61ST HAPPY NATIONAL NUTRITION DAY, January 25, 2021. Through this year's theme "Healthy Youth, Anemia Free", let us get together build Indonesia, starting with consuming foods with a balanced nutritional diet, adopting healthy lifestyle, being physically active, and regularly monitoring body weight. "Balanced Nutrition, Healthy Youth, Strong Indonesia"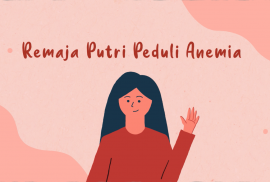 Anemia is a common nutritional problem in Indonesia. Not only in adults, anemia is also experienced by children and adolescents, especially young women. If it's not noticed early, anemia might affect the quality of our future generations. Let's take steps to prevent anemia together to create a generation of healthy, smart, and cheerful young women.
Want to find out more about anemia, its effects, and how to prevent it? Check out this video!